News
THE DANISH DIABETES ACADEMY WINTER SCHOOL: OUR EXPERIENCE
20 November 2019
General Public News
This past November 2019, we represented Canada as one of 50 postdoctoral trainees at the Danish Diabetes Academy (DDA) Winter School held in Malaga, Spain.
Scientific lectures covered topics such as organ axes and crosstalk, adipose biology, exercise and diabetes, and sex dimensions in research while other aspects of the program included presentations on career paths and the Big Five personality test.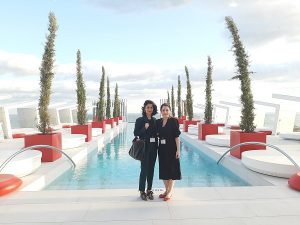 During the five interactive days, we had the opportunity to present our own research during a one-minute poster teaser which was followed by poster presentations and meet the professor sessions. This exceptional experience included a Team Challenge that we prepared for individually prior to the program and entailed choosing one of 5 topics that included the public`s trust in science, teamwork and collaboration in research, publication bias, sharing resources and funding. The goal was to interview professors, medical doctors, postdoctoral researchers and doctoral students in our fields on their experiences and thoughts on our respective topics. In groups, we shared our interviews, opinions and research and reached a consensus that we presented both orally and in writing on the final day. The best part? Our group work, discussions and activities allowed us to expand our professional network internationally with other postdocs and professors primarily from Denmark, but also representing Australia, Ireland, the United States and Sweden.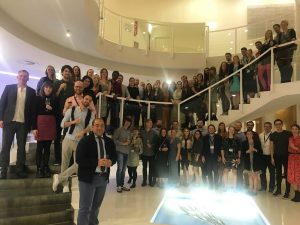 We would like to thank CMDO and DDA for this unique opportunity and encourage all trainees to take every opportunity, network, challenge yourself and get out of your comfort zone. Stay tuned for our DDA Winter School group publication!
Auteures de la nouvelle : Shirin Panahi, PhD (Université Laval) et Pegah Poursharifi, PhD (Université de Montréal)