News
May 15th, 2017
Good news! We are pleased to announce that funding for the CMDO Network has been renewed for the next 4 years (2017-2021)! Therefore, all competitions will soon be relaunched, we will keep you informed.

January 25th, 2017
As every year, in February, the CMDO network is proud to be part of the great french-speaking Québec week reserved for education on cardiometabolic health, diabetes and obesity. This year,  the winter camp will be held on February 4-7, the Annual scientific meeting on 8-10, and for the first time, the formation on patient-oriented research of the […]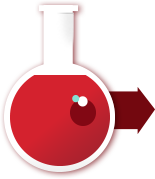 Our mission
The Research Network on cardiometabolic health, diabetes and obesity aims to develop research excellence in these areas, to transmit knowledge and to develop the knowledge to promote the quality of life of Quebecers and Quebecers.